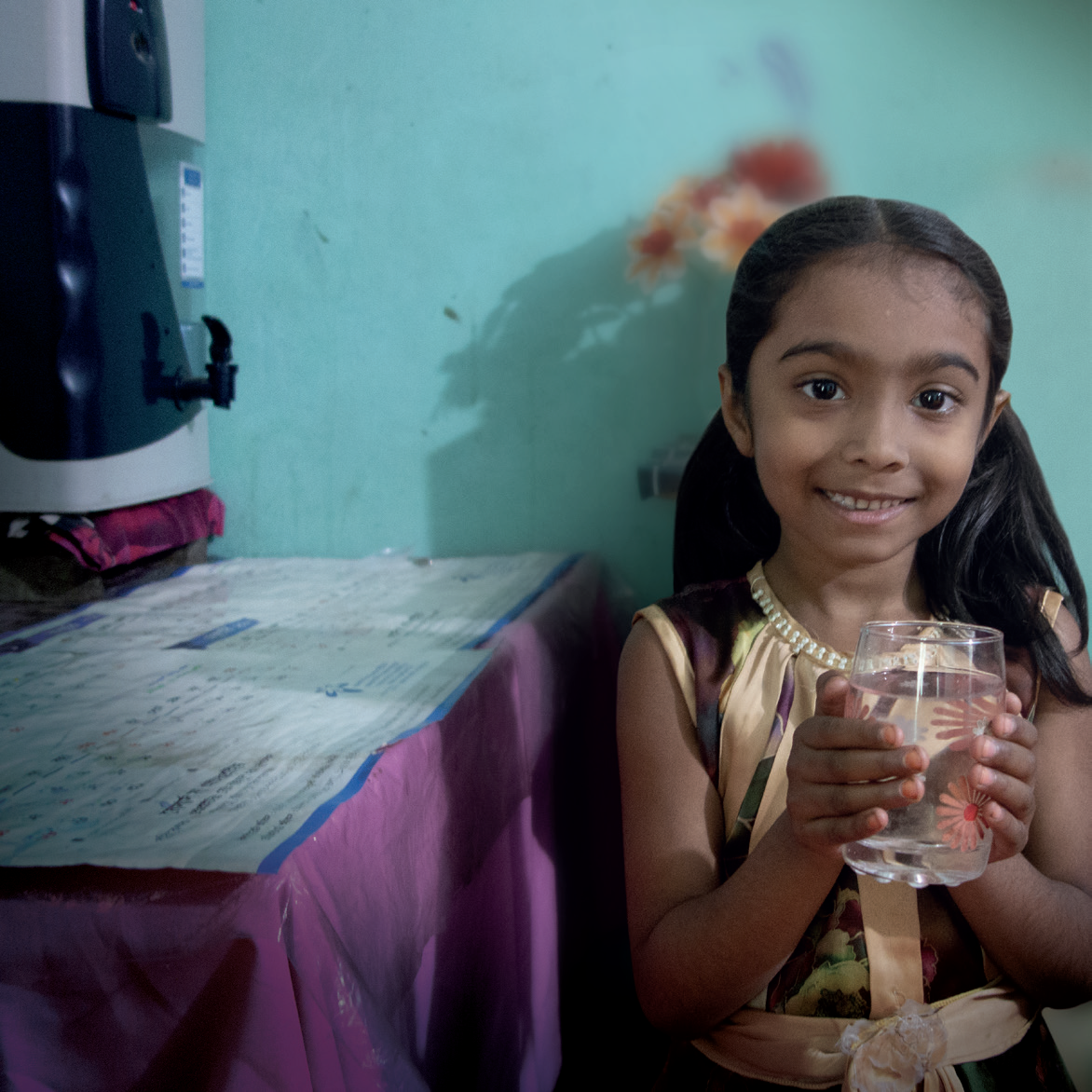 Clean Water At Home
60% of the Bangladesh population lack access to clean drinking water, and the infant mortality rate is 3.2%. Becoming ill from drinking contaminated water is a serious problem.
Our Clean Water At Home initiative gives industrial water filter machines to workers in Bangladesh. The machines are very high quality and each one can support extended families in a community.
So far we have provided over 730 of the machines and the initiative is ongoing. Providing clean water at home safeguards the health of the workers, their families and their friends.
Before we introduced this initiative, only 3% of workers had their own water filter machine at home.
As a result, sickness is 47% lower, doctors visits are 47% lower, and workers spend 46% less on medical costs.
Clean water has the power to transform lives, so we're proud of what's been achieved so far.
"One+All's commitment to the health and wellbeing of its workers is inspiring."
- Ethical Trading Initiative